Make $$$

teaching
the
games you love.
With Metafy, you can make meaningful
income
teaching your favorite games.
Apply to become a Partner.
Become a Partner to unlock new opportunities
in coaching, content creation, and community-building.
You should start teaching on Metafy, pronto.
Here's why…
From scheduling sessions and processing payments to communicating with students and designing training plans, Metafy is a one-stop-shop for your coaching business.
Keep more of what you make.
You take home 85% of what you charge, and in exchange you get the most feature-rich coaching platform on the market, unparalleled support from our Experience team, and access to a constantly expanding and evolving community.
Set your own hours.
You're the boss. You can work as much (or as little) as you'd like. Metafy lets you easily organize and teach your classes on your own time.
Teach it your way.
We don't believe in telling Mario what mushrooms to eat. You're the Partner. We just give you the tools to teach exactly how you want to.
Apply to become a Partner.
How to become a Metafy Partner
Wanna know how the application process to become a Metafy Partner works?
Here are the steps in a handy numbered format:
STEP 1
Complete your application
Fill out the application and if you meet some of the criteria, you'll move on to the next phase.
STEP 2
Get vouched
We'll create an interim profile for you to share with your audience so they can all vouch for you.
STEP 3
Accepted as a Partner
At this point, our coach success team reviews your profile and if you meet all the criteria, then you're a Metafy Partner!
Streaming

Coaching

1000+ Partners from all around the world are supplementing their streaming with coaching on Metafy, unlocking additional revenue streams all while doing what they love.
"What I love the most is the idea behind Metafy. They just don't say "do your coaching, give us a cut and we're Gucci. It's more of "Ok Paxii, we can help you become an even better coach." We do sessions and talks with them about Metafy and it really, really helps me."

Paxii
Best Pro League of Legends Coach for YOU
"Metafy helps students and coaches alike to get better at their craft. They take care of the headaches like scheduling and payment, and everybody knows what they need to do from both sides. "

randomnoob
VALORANT Professional Coach
"Metafy is not only a platform where I can offer my coaching services, it's also people caring about the quality of coaching… After I get my profile up on the site, they are still offering all the help in the world for me. "
Orvant
Valorant Coach / Tip Genius Author
"From booking sessions to building programs to payment options, the platform had everything I needed to make life easier for the students and for myself. PS Holy black lotus in the video."

Ralfdude
Pokemon VGC Coach
"Metafy is one of my favorite platforms to coach from because of the scheduling system. On past websites I have not been able to synchronize my Google calendar with my coaching… with Metafy, your Google calendar integrates perfectly with the system. "
"I enjoy Metafy because it allows me to connect personally with people all around the world and help them achieve their goals. I'm able to see real impact from their accomplishments and it makes me super proud to see people get better and improve at the game. "

"I love coaching on Metafy specifically because of how fluid their booking system is, the insane modularity of the coaching tools and how intuitively all the systems are designed. "

Siege
Halo Player and Coach
"Revenue from my fifth year on Twitch, growing that, it was the same as my first month on Metafy which I find kind of ridiculous. Being very serious, Metafy has been extremely beneficial to me."

Mew2King
Super Smash Bros. (series) coach
Coach whenever you want,
wherever you want.
Our first-in-class booking system, replay reviews and iOS and Android coaching apps allow you to seamlessly run your coaching business from literally anywhere.
Set your schedule and let students book as many or as few sessions with you as you'd like.
Every single feature you could ever need
all within a single platform.
Run your coaching business like a well-oiled machine with these incredible features.
Promo Codes & Discounts
Cut deals with easy-to-implement promo codes and discounts.
Robust Chat System
Field your students' questions with our robust in-app chat system.
Session Summaries
Pack on value and speed up your student's learning with session summaries.
Customizable Profile
Stay authentic with a wickedly customizable profile, bio, banner and pricing.
Training Plan Packages
Make a whole lot more money by rolling out full training plan packages.
Notification System
Stay in touch or step away, with a customizable notification system.
An A-team dedicated to helping you build
and scale your business.
Our Experience Team is your A-team for all things building, scaling, marketing
and operating.

Session breakthrough.
How to properly structure and run a session that leaves your students raving about you.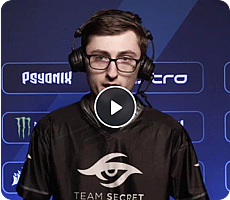 Metafy Partners live up
to the hype.
We're after one thing and one thing only, to build a platform comprised of the greatest minds in gaming. If you make the cut, please know… you're in good company.
World-class players that have the chops to back it up.

Recognized by their peers as an authority in their space.

Never, under any circumstance, prima donnas or assholes.
Think you've got what it takes?
Frequently asked questions.
We may or may not be telepathic. Here are the questions that have been floating around your skull as you've been reading…
Our partners are taking home the bacon
We're making it easy for the planet's best gamers to build their online coaching business while earning some serious dough in the process.
Apply to become a Partner.